You are here
Committee members and law firm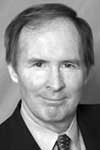 Bill Murphy, chairman and director.
Murphy grew up in Glen Ridge, N.J., and graduated from the School of Hotel Administration at Cornell University in 1968. In his senior year he broke all the Ivy League single-year pass-receving records. He then became a starting wide receiver for the Boston Patriots of the American Football League. He went on to work for various Wall Street brokerage firms and specialized in commodity futures. He began as a Merrill Lynch trainee and went on to Shearson Hayden Stone and Drexel Burnham. From there he became affiliated with introducing brokers and eventually started his own brokerage on 5th Avenue in New York. He now operates an Internet site for financial commentary, LeMetropole Cafe.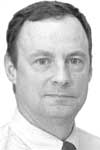 Chris Powell, secretary/treasurer and director.
Powell was managing editor of the Journal Inquirer, a daily newspaper in Manchester, Connecticut, from 1974 to 2018, when he retired from his management work while remaining the newspaper's political columnist. He began working at the paper when he left high school in 1967. His a column is published by many other Connecticut newspapers. He often appears on radio and television public-affairs programs in Connecticut.
From 2004 through 2009 he was legislative chairman of the Connecticut Council on Freedom of Information and remains a member of its Board of Directors. In 2006 he was inducted into the Academy of New England Journalists by the New England chapter of the Society of Professional Journalists and the New England Society of Newspaper Editors.
He is a member of the Connecticut, Manchester, and Vernon (Connecticut) historical societies and the International Churchill Society.
Ed Steer, member, Board of Directors.
Steer is publisher of a subscription-based daily newsletter, Ed Steer's Gold and Silver Digest, and is based in Merritt, British Columbia, Canada. He has followed the monetary metals markets for many years and quickly discovered that they were heavily managed by governments and investment banks. He began writing a daily commentary about the monetary metals markets for Casey Research in 2009 and went independent with his daily letter when Stansberry Research acquired Casey Research in 2015.
Wistar Holt, member, Board of Directors.
Wistar Holt spent 34 years in the securities industry as a registered investment adviser and portfolio manager. He opened Holt & Shapard Capital Management in 2002 with a focus on equities in the gold and silver mining industry.
Holt retired from the industry in December 2013 after price manipulation devastated the monetary metals sector. He continues to follow the monetary metals sector on a daily basis, communicating frequently with executives and journalists.
Law firm: William J. Olson, P.C.
370 Maple Ave. West, Suite 4
Vienna, Virginia 22180-5615
Main telephone: 703-356-5070
Fax: 703-356-5085