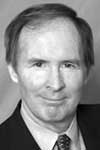 Bill Murphy, chairman and director.
Murphy grew up in Glen Ridge, N.J., and graduated from the School of Hotel Administration at Cornell University in 1968. In his senior year he broke all the Ivy League single-year pass-receving records. He then became a starting wide receiver for the Boston Patriots of the American Football League. He went on to work for various Wall Street brokerage firms and specialized in commodity futures. He began as a Merrill Lynch trainee and went on to Shearson Hayden Stone and Drexel Burnham. From there he became affiliated with introducing brokers and eventually started his own brokerage on 5th Avenue in New York. He now operates an Internet site for financial commentary, www.lemetropolecafe.com [1].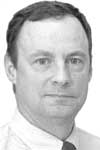 Chris Powell, secretary/treasurer and director.
Powell has been managing editor of the Journal Inquirer, a daily newspaper in Manchester, Connecticut, since 1974. He began working at the paper when he left high school in 1967. He writes a column about Connecticut issues that is published in a dozen other newspapers in the state and Rhode Island and often appears on radio and television public-affairs programs in Connecticut.
From 2004 through 2009 he was legislative chairman of the Connecticut Council on Freedom of Information. In 2006 he was inducted into the Academy of New England Journalists by the New England chapter of the Society of Professional Journalists and the New England Society of Newspaper Editors.
In addition to the Connecticut Council on Freedom of Information, he is a member of the Connecticut, Manchester, and Vernon historical societies and the Churchill Centre.
Ed Steer, member, Board of Directors.
Steer is a market analyst for Casey Research LLC and is based in Edmonton, Alberta, Canada.
James Turk, consultant.
Turk is founder of GoldMoney.com, editor of the Freemarket Gold & Money Report, a former investment banker, and author of "The Coming Collapse of the Dollar."
Frank Veneroso, consultant.
Veneroso is market strategist for Allianz Dresdner Asset Management. From 1991 to 1994 he was a partner at the hedge fund Omega Advisors. From 1995 to 2000 and prior to 1991, through his own firm, Veneroso was an investment strategy adviser to global money managers and an economic adviser to institutions and governments around the world in money and banking, financial instability and crisis, privatization, and development and globalization of securities markets. His clients have included the World Bank, International Finance Corp., and the Organization of American States. He has advised the Governments of Bahrain, Brazil, Chile, Ecuador, Korea, Mexico, Peru, Portugal, Thailand, Venezuela, and the United Arab Emerates. He is a graduate from Harvard and has written many articles on international finance. He lives in New Hampshire.
Law firm: William J. Olson, P.C., Vienna, Virginia.
http://www.lawandfreedom.com/ [2]